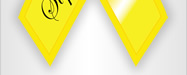 JOIN EMAIL LIST
Be the first to hear news!
PHOTO GALLERY
Moms, Wives, Volunteers, and of course, soldiers!

FALLEN HEROES
Please help us honor our fallen heroes who have paid the ultimate sacrifice for our country.

HOURS & WORK SCHEDULE

OFFICE HOURS - Dec 12-13, 2017
Christmas Package Mail Out!

Clute Post Office starting at 8 am.

(Must purchase the shirt for this mail out to volunteer at this mail out! )

MARY MORENO

MILITARY MOMS AND WIVES OF BRAZORIA COUNTY
(
MAILING
) -ADDRESS P.O. BOX .2345
313W. MULBERRY (HWY 35)
We are always collecting old cell phones. You can help by setting up collections boxes at work. For every 4 phones, it will "almost" send one box to an American Hero.