HAPPENING NOW:

2017 Calendar of Events
OFFICE HOURS for 2017: Check the schedule for office hours: Click the "About Us" tab, then click "Weekly Schedule"!


ARMED FORCES SPECIAL EVENT WORKDAY

MAY 20, 2017

9 am to 1 pm - Angleton Office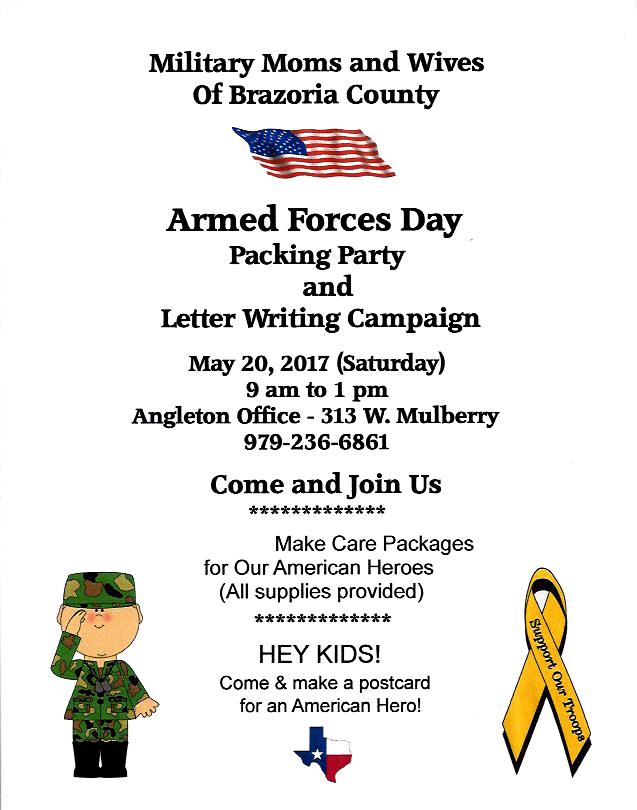 SUCCESSFUL FUNDRAISER FOR MMWBC:
Partnership with Angleton Rotary Club - Thanks to everyone for making this a great success! $15,000 to help us continue our mission. :)
CHRISTMAS MAIL OUT DATE
December 13-14, 2016 @ Clute Post Office

Successful mail out with 2300 boxes!

********************

*** Check out the latest Thank Yous with
photos from our American Heroes receiving
care packages!
(Click on the American Heroes tab)

**********************
Check Weekly Schedule under the "About Us" tab for office hours. 2016 Christmas care package work has begun!