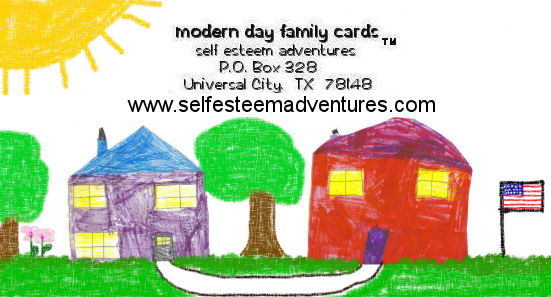 Self Esteem Adventures - This business donates our cards that go in our care packages.
Designs on Demand (Dog Tags) Show your support for your loved ones in the military with a personalized photo dog tag.
AAFES
Help our Troops Call Home
ANYONE can purchase a prepaid calling card for troops downrange

Gifts from the Homefront
ANYONE can purchase a gift certificate for troops downrange
Honor the Fallen
Memorial to those who died in
Operations Iraqi Freedom and Enduring Freedom.
G & J Trophy
102 Garland Dr
Lake Jackson, TX 77566
(979) 297-5340
(No website)

They engrave our plaques that go on the crosses.
Where to find Legal Assistance:
Operation Enduring LAMP (Legal assistance for military personnel)
Military Spouse Employment
Family Assistance Sites
Air Force Crossroads: Resource site for Air Force families


Armed Forces Relief Trust: With the support of the National Association of Broadcasters, the four Military Aid Societies — Air Force Aid Society, Army Emergency Relief, Coast Guard Mutual Assistance, and Navy-Marine Corps Relief Society — have come together to address these escalating needs by creating The Armed Forces Relief Trust — a single, non-profit fund to better collect and disburse donations in support of the troops and their families in need.


Child Care Resources in Your Community: The National Association of Child Care Resource and Referral Agencies is working with DoD to provide child care assistance for families affected by deployment or who cannot access a military child development center.


Department of Veterans Affairs Survivor Benefits: This web site is dedicated to the surviving spouses and dependents of military personnel who died while in active military service and to the survivors of veterans who died after active service.


Fisher House: A national network of comfort houses providing a "home away from home" for families of patients receiving care at major regional military and VA medical centers.


Fleet and Family Support Center of Hampton Roads, Virginia: This site offers information and resources for military families.


Injured Marine Semper Fi Fund: The Injured Marine Semper Fi Fund provides financial grants and other assistance to the Marines, sailors, and families of those injured serving our nation.

Family Links
Armed Forces Services Corporation: An organization whose mission is to provide lifetime survivorship services, and an accurate, customized government benefits analysis which can be incorporated into high quality financial planning ranging from investment and tax planning to trust services.


Children's Grief Education Association: This organization is dedicated to serving the needs of grieving children and families and to providing education and support to those who serve them.


Comfort Zone Camp: A fun and safe place for grieving children, is the nation's largest bereavement camp for children who have experienced the loss of a parent, sibling or primary caregiver. Camps are held in Richmond, Virginia, and are open to all grieving children from across the country.


USAREC Solider and Family Assistance: Resources for Soldiers and Families of Recruiting Units.