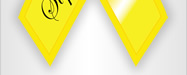 JOIN EMAIL LIST
Be the first to hear news!
PHOTO GALLERY
Moms, Wives, Volunteers, and of course, soldiers!

FALLEN HEROES
Please help us honor our fallen heroes who have paid the ultimate sacrifice for our country.

VOLUNTEER OR DONATE

How can you help?
We always need volunteers at our Angleton location to help prepare care packages, organize events, and for other miscellaneous office work. Please see our office hours page for more information.
Secure Online Donations
Military Moms and Wives of Brazoria County sends out over 5,000 care packages twice a year to our troops. We raise money all year long to cover the postage and the cost of the items that go in the care packages. If you can buy a care package or even contribute as little as $1, we would gladly accept your donation and sincerely appreciate your support of our troops.
Other Donation Ideas
Our Troops Need Our Support! Here are 10 simple, inexpensive (some free!) and FUN ways to support our troops:
Collect hotel and sample sized toiletries


Everyone has a bag full at home! Ask your local drug store for free samples of lotion, etc. At conventions, ask those with you to give you their unused toiletries. Casinos will donate playing cards. Ask insurance and real estate agents for small calendars. Talk to your letter carrier about extra in the mail samples, too. Ask your neighbors, church, and club groups to collect items, too.



Call your dentist and ask for a donation of toothbrushes, floss, toothpaste and mouthwash





Collect those free charity greeting cards and stickers that come in the mail


And those onesy twosy boxed cards that you have left from the holidays. They can all be sent to the troops to send home! Ask your local card shop for unused envelopes. Stickers are also great. We send them to the troops to use on their letters home.



Conduct a neighborhood scavenger hunt


Take the "shopping list" and have kids go through the neighborhood asking for donations. Give the list to your kids/grandkids and let them go through your house! You may also conduct a neighborhood drive by asking a grocery store for brown bags and stapling the shopping list to it. Write on the list a day that you will drive by and collect the bags left on front porches. This could also be done through a church or school, handing each person a bag with list.



Pick one item from the troop request list (such as sunblock), and spread the word that you are collecting this one item for the Troops.

This is a great, easy way to make a big impact.



Donate condiment packets from restaurants


Soy sauce, catsup, etc. make those MREs a bit tastier. (Be sure to pack in zip locks in case they break open.)



Volunteer your time at a care package assembly or other event.





Start a letter writing campaign in your local schools, churches, and organizations





Getting mail from "home" is the highlight of the Troops' day. Young children can draw pictures. Be sure to add a return address so the Troops can write back!





Ask people to donate money to cover shipping costs


At roughly $1 a pound, it is the program's largest expense. 100% of all donations are used for care package items, or to pay shipping costs. Checks should be made payable to Military Moms and Wives of Brazoria County.